Hey all, welcome to our first monthly recap. This blog post will go over everything exciting that happened this month, such as top voters of april, new content, staff changes, bug fixes and monthly statistics!
This month was a very exciting one, on the 4th we released Chasecraft 2.0, a complete revamp of the original Chasecraft 1.0, with a bunch of new features including moving the network onto 1.15.2!
2.0 came with a bunch of challenges though, unfortunately 1.15.2 doesn't have the best performance when it comes to servers, making it very hard to hold multiple hundred players on 1 server. Unfortunately a ton of our time has been taken up monitoring the Skyblock server and optimising the server as much as we possibly can, we've still got a long way to go but we're slowly improving our servers and will continue to do so for the forseeable future. I'd just like to quickly apologise to all of our community for the amount of trouble we've had on our Skyblock servers, your playing experience shouldn't need to be interrupted by lots of lag and crashes, thankfully we've nailed the crashes on the head and now we're investigating some lag, however it should be noticably better than a week or two ago.
Anyway,  let's get onto the more exciting stuff.


| TOP VOTERS OF APRIL
Here's a list of April's top 10 voters! The players who vote the most each month recieve some pretty cool rewards such as store vouchers and crate keys!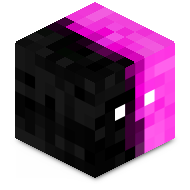 #1.

EnderDragon4321

67 Votes

$20 Store Voucher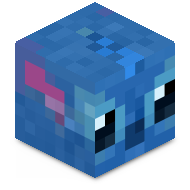 #2.

winterbear2007

62 Votes

$10 Store Voucher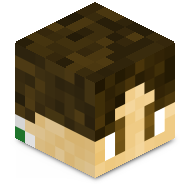 #3.

dancer008

62 Votes

20x Vote Crate Keys
#4.

formidabomb1

57 Votes

15x Vote Crate Keys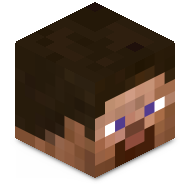 #5.

Nonny126

57 Votes

10x Vote Crate Keys

Want to be on this leaderboard? It's super easy, simply join Creative or a Skyblock server and type /vote, click all 3 links that pop up in the chat and enter your username in the website. You can do this 3 times every single day, and the best thing is you get free rewards by doing it!!
The leaderboard has been reset for the month of May.

| APRIL'S UPDATE RECAP
Here's a recap of all the major updates that happened to Chasecraft during the month of April!
The Easter update featured the first custom models to be added to the Chasecraft server, including the Easter hat, plushie, sword & shield. All of these custom models are exclusive to Easter and only available during that time, meaning they can't be purchased any other time during the year!
A quick note on the resource pack: many of you may have noticed the resource pack that is prompted to you upon login in the Hubs, we ask that you accept this resource pack as it'll make your playing experience 10x better! For a guide on how to use the resource pack, click here.


➤ The Double Skyblock Update
Chasecraft has been growing so much over the last 2 weeks, it's incredible! Due to the amount of demand our Skyblock servers recieved, we had to open up another 2 Skyblock servers, meaning we now have 3 Skyblock servers!
Opening up another 2 Skyblock servers also meant we could balance the amount of players between all 3 Skyblock servers, directing new players to Skyblock 2 & 3 which took a lot of the load off of Skyblock 1, making it less laggy and crash a lot less.
Skyblock 1 was basically "closed" down, new players aren't able to create new islands on Skyblock 1, but can still join existing Skyblock islands. This ensures new players go to Skyblock 2 or 3 rather than Skyblock 1!


Earlier on in the month we also released our Creative server! With a fresh new world for players to build in. Our YouTube channel will be doing tons of build competitions on the Creative server, if you haven't checked out our YouTube channel, click here. As well as the Chasecraft YouTube channel doing tons of content on Creative, Unspeakable will also! Keep an eye out for a Creative build competition video from Unspeakable coming out soon!

| APRIL'S STAFF CHANGES
This month our Staff Manager, Froze, has been busy bringing new staff members on board. As well as this, we've also done some promotions! Below are a list of the changes to the staff team that has happened throughout April:
FangirlGoddess8 Mod ▶ Sr Mod [Promotion]
Astronomized Sr Mod ▶ Member [Leave of Absence]
iDath Mod [New Staff]
Jowlie Mod [New Staff]
DoubleNN Helper ▶ Mod [Promotion]
DragoChild Trainee ▶ Helper [Promotion]
AnyFireDog Trainee ▶ Helper [Promotion]
Shinjuu Trainee ▶ Helper [Promotion]
Chromastle Trainee ▶ Helper [Promotion]
Melina Trainee ▶ Helper [Promotion]
DragoChild Trainee [New Staff]
AnyFireDog Trainee [New Staff]
Shinjuu Trainee [New Staff]
Chromastle Trainee [New Staff]
Melina Trainee [New Staff]

| APRIL'S BUG FIXES
We've gathered all the logged bug fixes we've done to Chasecraft during April. Keep in mind, this list only shows the bug fixes we've made public, there are a ton more that haven't been logged and therefore won't show in this list.
Added the new Chasecraft bot to the Discord
Added Core Protect to Skyblock
Added sell wands & harvester hoes to Skyblock
Added lava & water buckets, grass blocks, nether stars, wheat, beacons and packed ice to the shop in Skyblock
Made White Wool sellable in  Skyblock
Fixed mcMMO on Skyblock
Fixed Mummy rank not being able to do /nick
Fixed Minions not being given when won in crates in Skyblock
Fixed not getting teleported back to spawn or your island when falling into the void in Skyblock
Fixed up mcMMO Credits and /redeem in Skyblock
Fixed people not being able to use ender chests on their island in Skyblock
Fixed people not getting the Utility Packs from the Utilities Crate in Skyblock
Fixed up the repair command not being given in crates in Skyblock
Fixed pets not showing in the /pets GUI in Skyblock
Fixed up the Yeti donor rank chat format being orange instead of aqua in Skyblock
Fixed not being able to craft iron tools, armour or weapons on Survival
Fixed not being able to set your bed spawn in Survival
Fixed being able to claim land in spawn on Survival

| APRIL'S STATISTICS
During April, we broke a bunch of milestones on the Chasecraft server, keep in mind all of these statistics are brand new as of the 4th of April (when 2.0 released). Here are a few statistics we've gathered from this month:
Unique Players: 22,801 (+22,801)
Concurrent Players: 583 (+583)
April Website Visitors: 74,699
Discord Members: 26,542 (+4,792)
Created Skyblock Islands: 20,686 (+20,686)

That's it for this month's recap! On behalf of the Chasecraft server team, I'd like to thank everyone for your continued support. It's amazing to have such a wonderful community. ❤️
Thanks,
- Chasecraft Server Team