Welcome to our third monthly recap. This blog post will go over everything exciting that happened this month, such as top voters of June, new content, staff changes and monthly statistics!
This month we released 3 new updates, celebrated the 1 year anniversary of Chasecraft with giveaways, events and a limited time bundle, celebrated hitting 30,000 Discord members with a sale and hit all time new records on our server!
Continue reading to find out more.


| TOP VOTERS OF JUNE
Here's a list of June's top 10 voters! The players who vote the most each month recieve some pretty cool rewards such as store vouchers and crate keys!
Could all winners please contact Agent7384672#4672 on Discord.

#1.

NewBayne

584 Votes

$20 Store Voucher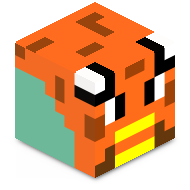 #2.

TheSquareTigerYT

527 Votes

$10 Store Voucher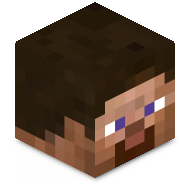 #3.

Mishalio

502 Votes

20x Vote Crate Keys
#4.

Aboscuss

498 Votes

15x Vote Crate Keys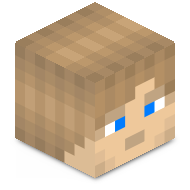 #5.

CaptainCrusty

497 Votes

10x Vote Crate Keys

Want to be on this leaderboard? It's super easy, simply join Creative or a Skyblock server and type /vote, click all 3 links that pop up in the chat and enter your username in the website. You can do this 3 times every single day, and the best thing is you get free rewards by doing it!!
The leaderboard has been reset for the month of July.

| JULY'S UPDATE RECAP
Here's a recap of all the major updates that happened to Chasecraft during the month of June!
June marked the month of our first reset announcement in 2.0. Skyblock 2.1 is an overhaul and reset of our current Skyblock servers, with our goal focused on bringing the community together by having a central spawn, marketplace and PvP arena that all players from each Skyblock community can meet up or PvP in!

On top of that, we completely redesigned the way our Skyblock infrastructure and system works from the ground up so we can support thousands of players all on a 1.15.2 Skyblock server!


Earlier in June Minecraft released it's latest major update; the Nether Update! With that, comes support for 1.16 on the Chasecraft server. That means you can now join using version 1.15.2, 1.16 and 1.16.1.

Although we can't specifically discuss the details at the moment, we do indeed plan on fulling updating Chasecraft to 1.16! However, unfortunately this is quite the task as there are many things we ourselves need to update to ensure they work on this latest version. We'll have more details on fully supporting 1.16 in the future...

For now however, Chasecraft remains to be based on version 1.15.2. All of the Nether Update blocks, mobs or mechanics will not work on Chasecraft.


➤ The Unspeakable Ranks Update
6 new global ranks were added to Chasecraft during June, this new ranks are called the Unspeakable Ranks and are given on all servers when purchased (hence the name global ranks).

These new ranks give you a ton of cool Unspeakable related perks & cosmetics, such as hats and shields. You also have the chance to meet and talk to Unspeakable himself if you purchase one of these ranks!!

Purchase an Unspeakable Rank today @ https://store.chasecraft.gg.
| JUNE'S STAFF CHANGES
Here's a list of this month's staff changes. We also introduced two new developers to our team in June, Potters and BlazingTide! Unfortunately Gianluca, another developer, resigned during June.
iPause Sr Mod ▶ Member [Leave of Absence]
Hydz_Gaming Helper ▶ Mod [Promotion]
EmTae Helper ▶ Mod [Promotion]
Shinjuu Helper ▶ Member [Resignation]
YaBoiiAlex Helper [Returning Staff]
EmTae Trainee ▶ Helper [Promotion]
Clangus Trainee ▶ Helper [Promotion]
JRandyDL Trainee ▶ Helper [Promotion]
hayotothemayo Trainee ▶ Helper [Promotion]
Clangus Trainee [New Staff]
heyotothemayo Trainee [New Staff]
| JUNE'S STATISTICS
We've gathered this months statistics and listed them all below!
Unique Players: 78,681 (+24,843)
Concurrent Players: 762 (-113)
June Website Visitors: 103,952 105,770 (+1,818)
Discord Members: 36,000 (+3,964)
Created Skyblock Islands: 67,964 (+20,275)

That's it for this month's recap! We can't wait to release Skyblock 2.1 earlier in July and get to work on even more updates throughout July.
- Chasecraft Server Team