Global Crates, Ore Generator Upgrades and MORE!
What's up everyone,

Today we are happy to present you with the ChaseCraft: Minecraft Server's first update! We've added some pretty cool stuff as well as smashed plenty of bugs that have shown up since release, and talking about release, it's been going very well, soon we'll be having Unspeakable come on and make some videos and play with the community! So be sure to join play.chasecraft.gg so you don't miss him.

Let's get onto the more interesting stuff regarding this update, though, if you don't really want to read all of that information below, I'll quickly sum up what we've added. This update includes global crate keys, purchasable @ store.chasecraft.gg, upgradable ore generators (5 different tiers to upgrade to!) and tons of bug fixes and small feature additions.

Keep on reading to find out more information about these new additions.
---
| GLOBAL CRATES
​Global Crates are a new type of crate that you can purchase off of the store. Upon purchasing the crate, every online player on the server will be given a key of the purchased crate. We have added two global crates, the Global Mystery Crate and the Global Utilities Crate.
Above are pictures of the Global Mystery Crate and the Global Utilities Crate. The Global Mystery Crate offers a wide range of rewards such as money, McMMO credits, mob coins and more while the Global Utilities Crate offers more tools, weapons and armor rewards including Trench Pickaxes, Sell Wands and Harvester Hoes.

If you want to get a look at what all of the rewards are for each crate, simply type /warp crates and LEFT-CLICK one of the crates.

As mentioned above, you can purchase a Global Crate Key on the store (store.chasecraft.gg).
---
| ORE GENERATOR UPGRADES
You've asked, we've added! Upgradable Ore Generators are now here! We've added 5 new ore generators that you can upgrade to via in game money.
So what are the new ore generators? We've given all the information regarding each ore generator, including the chance of an ore spawning.
Regular Ore Generator
75% Stone
10% Coal Ore
5% Iron Ore
Pro Ore Generator
70% Stone
10% Coal Ore
10% Iron Ore
10% Gold Ore
Plus Ore Generator
50% Stone
10% Coal Ore
20% Iron Ore
20% Gold Ore
Ultimate Ore Generator
45% Stone
10% Coal Ore
20% Iron Ore
20% Gold Ore
5% Diamond Ore
Supreme Ore Generator
30% Stone
10% Coal Ore
20% Iron Ore
30% Gold Ore
10% Diamond Ore
Omega Ore Generator
10% Stone
10% Coal Ore
20% Iron Ore
30% Gold Ore
20% Diamond Ore
20% Emerald Ore
To get to the oregens upgrade menu, just simply type /oregens or /is oregens.
---
| BUG FIXES & ADDITIONS
We've fixed a few bugs and added a few smaller features since release.
Bug Fixes
HUBS Fixed the Skyblock Mummy slot in the server selector not displaying the correct playercount.
HUBS Fixed the "work in progress" message not showing when right-clicking server NPCs labelled coming soon.
HUBS Servers inside the server selector now say they support up to version 1.14 instead of up to 1.13.
SKYBLOCK MUMMY Fixed /<shop> not working - e.g /spawners opening the spawners shop.
SKYBLOCK MUMMY Fixed the name of the "Remove 10" button in the shop.
SKYBLOCK MUMMY Fixed spawners not dropping when breaking them with silk touch pickaxes.
WEBSTORE Fixed up the Tags descriptions for the Skyblock Mummy server.
Additions
SKYBLOCK MUMMY Upped the chances of receiving Mob Coins from killing mobs.
SKYBLOCK MUMMY Increased the Island Member limit from 6 to 8 members.
SKYBLOCK MUMMY Added Chat Reaction & /coinflip.
SKYBLOCK MUMMY Added iron ingots to the Mob Drops shop.
SKYBLOCK MUMMY Added torches to the /shop.
SKYBLOCK MUMMY Changed the buy price of wither skulls in the /shop.
SKYBLOCK MUMMY Changed the block value of redstone blocks.
SKYBLOCK MUMMY Changed the buy & sell price of ores in the /shop.
We've also received a lot of questions regarding voting. At this moment, voting is currently unavailable and will be unavailable for a little while. We'll keep you updated regarding voting.
Have you followed us on Twitter yet? We recommend you do so you can easily get notified when we release updates, host giveaways and more!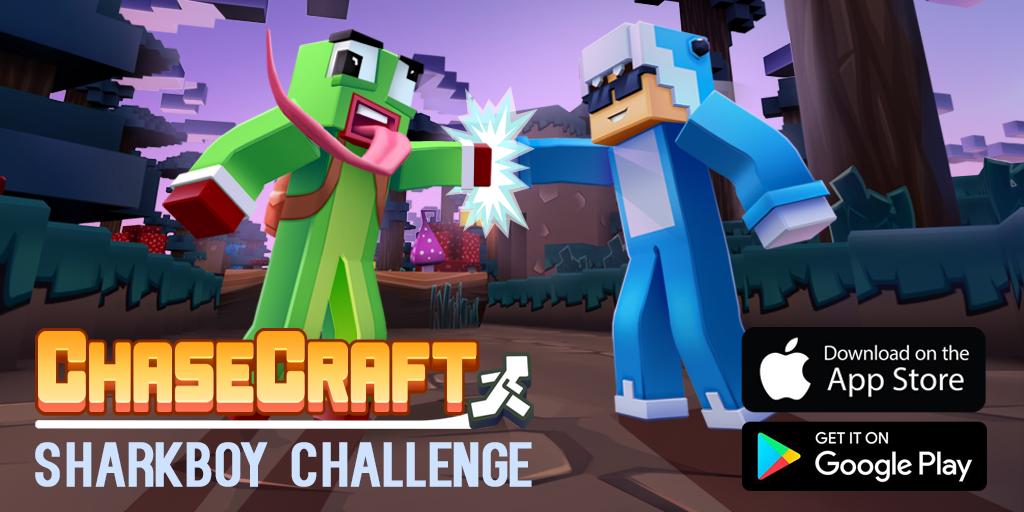 That's it for our first update! We hope you enjoy it,
- ChaseCraft Server Team